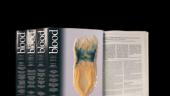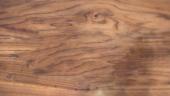 We maintain a culture of scientific excellence and will continue to drive future innovation through sharing our key findings in a peer reviewed format
Discoveries and developments making mRNA powerful enough to serve as medicine
The picture above is showing the cover of the peer-reviewed journal Blood in which the BioNTech co-founders' first mRNA-related publication entitled "Modification of antigen-encoding RNA increases stability, translational efficacy, and T-cell stimulatory capacity of dendritic cells" was published in 2006. Since the late 1990, they began a systematic discovery and optimization process to solve the basic problems of RNA: low and short-lived protein production. The 2006 publication was followed by a series of articles in the years 2007 to 2010 describing additional improvements of the mRNA backbone. The systematic principles for mRNA vaccine design introduced by Sahin and Türeci became the widely used standard for optimizing vector scaffolds for mRNA therapy. Discoveries and developments making mRNA powerful enough to serve as medicine.
Krienke C, Kolb L, Diken E, Streuber M, Kirchhoff S, Bukur T, Akilli-Öztürk Ö, Kranz LM, Berger H, Petschenka J, Diken M, Kreiter S, Yogev N, Waisman A, Karikó K, Türeci Ö, Sahin U. 
A noninflammatory mRNA vaccine for treatment of experimental autoimmune encephalomyelitis
Science. 2021 Jan 8;371(6525):145-153. doi: 10.1126/science.aay3638. PMID: 33414215.
Engineered Cell Therapies
K.Reinhard, B. Rengstl, P. Oehm, K. Michel, A. Billmeier, N. Hayduk, O. Klein, K. Kuna, Y. Ouchan, S.Wöll, E. Christ, D. Weber, M. Suchan, T. Bukur, M. Birtel, V. Jahndel, K. Mroz, K. Hobohm, L. Kranz, M.Diken, K. Kühlcke, Ö. Türeci, U. Sahin 
An RNA vaccine drives expansion and efficacy of claudin-CAR-T cells against solid tumors 
Science 10.1126/science.aay5967 (2020). DOI: 10.1126/science.aay5967
Schumacher J, Bacic T, Staritzbichler R, Daneschdar M, Klamp T, Arnold P, Jägle S, Türeci Ö, Markl J and Sahin U (2018). 
Enhanced stability of a chimeric hepatitis B core antigen virus-like-particle (HBcAg-VLP) by a C-terminal linker-hexahistidine-peptide. 
Journal of nanobiotechnology, 16(1), 39. doi:10.1186/s12951-018-0363-0.
Small Molecule Immunomodulators
Vascotto F, Petschenka J, Walzer KC, Vormehr M, Brkic M, Strobl S, Rösemann R, Diken M, Kreiter S, Türeci Ö, Sahin U (2019). 
Intravenous delivery of the toll-like receptor 7 agonist SC1 confers tumor control by inducing a CD8+ T cell response. 
Oncoimmunology. Apr 19; 8(7):1601480.