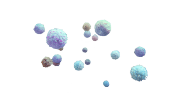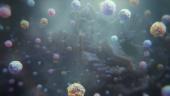 Immune experts and engineers at the core
We, at BioNTech, have a deep legacy of scientific innovation. As pioneers in the field of immunotherapies, we believe that science and innovation can make a difference for humankind. From the very beginning, our focus has always been on exploiting the full potential of the body's immune system to successfully help address cancer and infectious diseases. Some of our scientists, including our co-founders, have been conducting fundamental research for decades to understand the immune system and its mechanisms to improve our technologies. We combine powerful new therapeutic mechanisms and a diverse array of biological targets to harness the power of each patient's immune system. In this way, we aim to develop new treatments and improve the standard of care for various indications.
A fully integrated immunotherapy powerhouse
We remain focused on bringing our broad pipeline of next-generation immunotherapies and vaccines to people around the world to address cancer, infectious diseases, as well as a growing list of other medical conditions. To accomplish this, we continue to be deeply rooted in science and academic research while also having built a fully integrated, global immunotherapy company with cGMP and GMP manufacturing facilities anchored around deep expertise in immunology and complemented by an expanding set of capabilities.
How we deliver on our vision to improve the health of people worldwide
We believe that the immune system is the fundamental driver for therapeutic success in cancer and infectious diseases – learn more about immunotherapies and how we want to improve the standard of care around the world
As immune engineers we are focused on helping the immune system be more effective in its fight against cancer – learn more about our innovative approach to cancer treatments
Existing and potentially newly emerging infectious diseases remain a global health threat – find out how we aim to continue our mission to help protect people worldwide
We aim to provide the right treatment for each disease, technology agnostic, which is why we leverage a broad range of drug classes and platform technologies to help the immune system – learn more about our toolbox to address cancer and other diseases