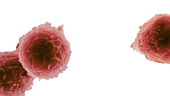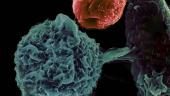 Our goal is clear: we want to provide better medicines for patients worldwide. mRNA is one of multiple drug classes our scientists have been researching and developing since the early 2000s. mRNA is our most advanced technology. We also have additional technologies in our toolbox – cell therapies, protein-based therapeutics, and small molecules – which could potentially work for other purposes or can be even combined in a synergistic manner.
Our drug platforms are highly versatile and are designed to support the fast development of scalable manufacturing processes. We develop and establish highly digitalized and automated manufacturing technologies and quality-controlled processes enabling fast delivery of customized therapies comprising off-the-shelf drugs, on-demand immunotherapies, and combinations of both.

Our drug classes - developing novel tools in the fight against cancer and infectious diseases:
While our focus historically has been on immuno-oncology, we are investing to expand the application spectrum of our technology toolkit to address a broader range of immunological targets and mechanisms of action. This means building out our platforms and developing new complementary approaches which harness the full power of the immune system.
Ushering in a new era of immunotherapy
We believe our technology toolkit could enable us to bring forward new product paradigms that broaden the disease horizon beyond oncology and infectious disease – to allergy, auto-immune and inflammatory diseases, and even regenerative medicine.
We aim to expand on traditional therapeutic approaches
This includes mRNA vaccines for other infectious diseases, where we believe our technology has the potential to improve efficacy or producibility beyond what has been achievable with current vaccine technologies. We also see opportunity for new modalities such as mRNA cancer vaccines, or immunotherapies based on mRNA-encoded proteins, such as our RiboMab and RiboCytokine platforms.
We are also working on our toolkit to develop new potentially disruptive modalities at the intersection of mRNA and cell therapy, such as our CARVac approach. Here, we use a mRNA vaccine to boost T cell persistence in vivo.
In addition to vaccine-based approaches, we have further diversified our precision oncology portfolio by adding antibody-drug conjugates (ADCs). This approach combines tumor-specific antibodies with cytotoxic payloads aiming for a targeted and effective deletion of tumor cells while minimizing side effects on the surrounding healthy tissue.
Further, our toolkit also includes novel approaches for the treatment of bacterial infections which have the potential to address antibiotic resistance while preserving the natural microbiome of the body, such as our synthetic lysin candidates. Here, we build on naturally occurring lysin proteins produced by bacteriophages (viruses that are specifically infecting and replicating in bacteria) to design novel types of antibacterials.
We plan to continue to combine our immunology expertise and powerful suite of technologies to unlock this potentially new therapeutic universe of opportunities.