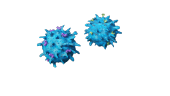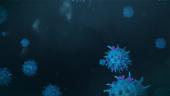 Engineered Cell Therapies
Reinventing engineered cell therapies to address medical need in solid tumors
Engineered cell therapies are designed to improve the ability of a patient's immune system to fight cancer by reintroducing improved immune cells. They are manufactured by collecting specific immune cells, called T cells, from the blood of the patient. They are then modified to better recognize the tumor and expanded in numbers in the lab, and then reinjected into the patient to boost their ability to attack cancer cells.
Our global R&D team is exploring multi-faceted cell therapy approaches against multiple solid tumor indications. We are developing immunotherapies with specially altered T cells that are a key component of the immune system to detect and destroy cancer cells. In cancer patients where the cancer cells have found a way to evade the immune response, T cells that are engineered to be retrained to recognize and destroy the cancer cells are a new approach that aims to reengage the immune system. Our approaches include chimeric antigen receptor (CAR) T cell therapy, neoantigen-based T cell therapy and T cell receptor (TCR)-based T cell therapy.
At a glance: Engineered cell therapies as a therapeutic drug class
Several approved CAR T cell therapy products have radically changed cancer treatment by improving survival
T cell-based therapeutics can be either individualized or broadly applied to specific patient groups
Single product candidate could be used to treat multiple types of tumors
Unique drug modality is supposed to be tailored to targets outside and inside the cell
Overcoming treatment limitations of cell therapies in solid tumors
CAR T cell therapies have proven to be very effective against blood cancer. However, transferring this successful treatment option to solid tumors has been challenging due to the limited number of solid cancer-specific targets as well as the inability of CAR T cells to penetrate the dense micro-environment of the tumor. In instances in which they bind to their target, they may develop T cell exhaustion, a stepwise loss of their anti-cancer function over time.
BioNTech is addressing these limitations by reinventing cell-based product engineering and heralding the next generation of cell therapies.
Our innovative approach to CAR T therapy development
To overcome the major challenge of a limited number of available targets and to harness the power of cell therapies for solid cancers, we have identified novel, selective solid tumor antigens and used our findings to engineer potentially effective, highly specific CAR T candidates for a number of solid tumor indications with high medical need.
In addition, we have combined our CAR T and our mRNA-lipoplex technology in a unique in vivo approach with the aim to stimulate the expansion, efficacy and persistence of CAR T cells. We have developed a CAR T cell Amplifying RNA Vaccine (CARVac) that encodes the respective CAR-T target antigen. We are utilizing this vaccine to boost CAR-T activity, aiming to enable and maintain a therapeutic effect even at low CAR T doses. BNT211 is the first CAR-T cell therapy candidate to treat solid tumors. If successfully developed, this could mean a medical breakthrough in cancer therapy.
Our TCR platforms enable broad and individualized applicability
T cell receptors (TCRs) are naturally occurring proteins on T cells that allow them to identify and destroy tumors by recognizing specific fragments of cancer-specific proteins that are displayed on their surface. A benefit of TCR therapy is the ability to recognize components of proteins expressed inside the cell, increasing the variety and number of targetable cancer-specific proteins, including cancer drivers. To harness the full potential of TCR-based therapy, we are pursuing different methods to deliver tumor-specific T cells to patients. Our focused approaches for engineered cell therapies enable us to develop highly potent and targeted therapeutic candidates. By employing a range of TCR platforms, we aim to expand the patient population benefitting from the potential impact of T cell therapeutics.
(1) We are amplifying and stimulating natural cancer-specific T cells, that are targeting selected unique mutations (so-called neoantigens), ex vivo for adoptive transfer back into the patient without genetic engineering. This approach is tailored to target the patient's unique tumor, reduces the needle-to-needle time needed for the therapy and may also increase the number of tumor-specific TCRs in the product.
(2) T cells can be retrofitted with a cancer-specific TCR, expanded in a highly controlled laboratory setting, and reinfused into the patient to recognize and attack tumor cells. The cancer targets can be present across several indications and, therefore, a single TCR product candidate might be utilized to treat a broad patient population. This approach allows for an off-the-shelf TCR to be used across patients.
(3) In an alternative individualized approach, tumor-specific TCRs are discovered in patients and then genetically engineered into their T cells. This approach allows for better control of the number and frequency of tumor-specific TCRs in the product candidate. Discovering naturally occurring TCRs that are potent to cancer neoantigens can be difficult as many potent TCRs that bind to similar-looking wild-type proteins are excluded from the TCR repertoire or tolerized to reduce the chance of attacking healthy cells. We have entered a collaboration with Medigene in February 2022, which allows for the discovery of cancer-specific TCRs in an allogeneic setting, where the donor T cells are not educated to be excluded or tolerized, thereby allowing for the identification of more potent TCRs that can be tested for safety and used across patients and indications.
Similar to our CAR T approach, we also aim to develop combinations of our TCR programs with an mRNA vaccine booster to further enhance the in vivo activity and persistence of our TCR-T cell candidates.